Mughal Garden
Our summer collection takes inspiration from the magnificent gardens of the Mughal era synonymous for bringing together the best of architecture and floral design.

Our collection pays ode to the raw beauty of those gardens by creating delicate floral kundan pieces with enamel detailing and semi precious stones in a pastel palette ideal for semi formal occasions.

The pieces are in line with tradition but with a fresher, more modern appearance which make them very versatile and easy to wear.

We have used hand picked semi precious stones such as jade, amethyst and rose quartz that have greatly enhanced the beauty of each piece making them truly unique and one of a kind.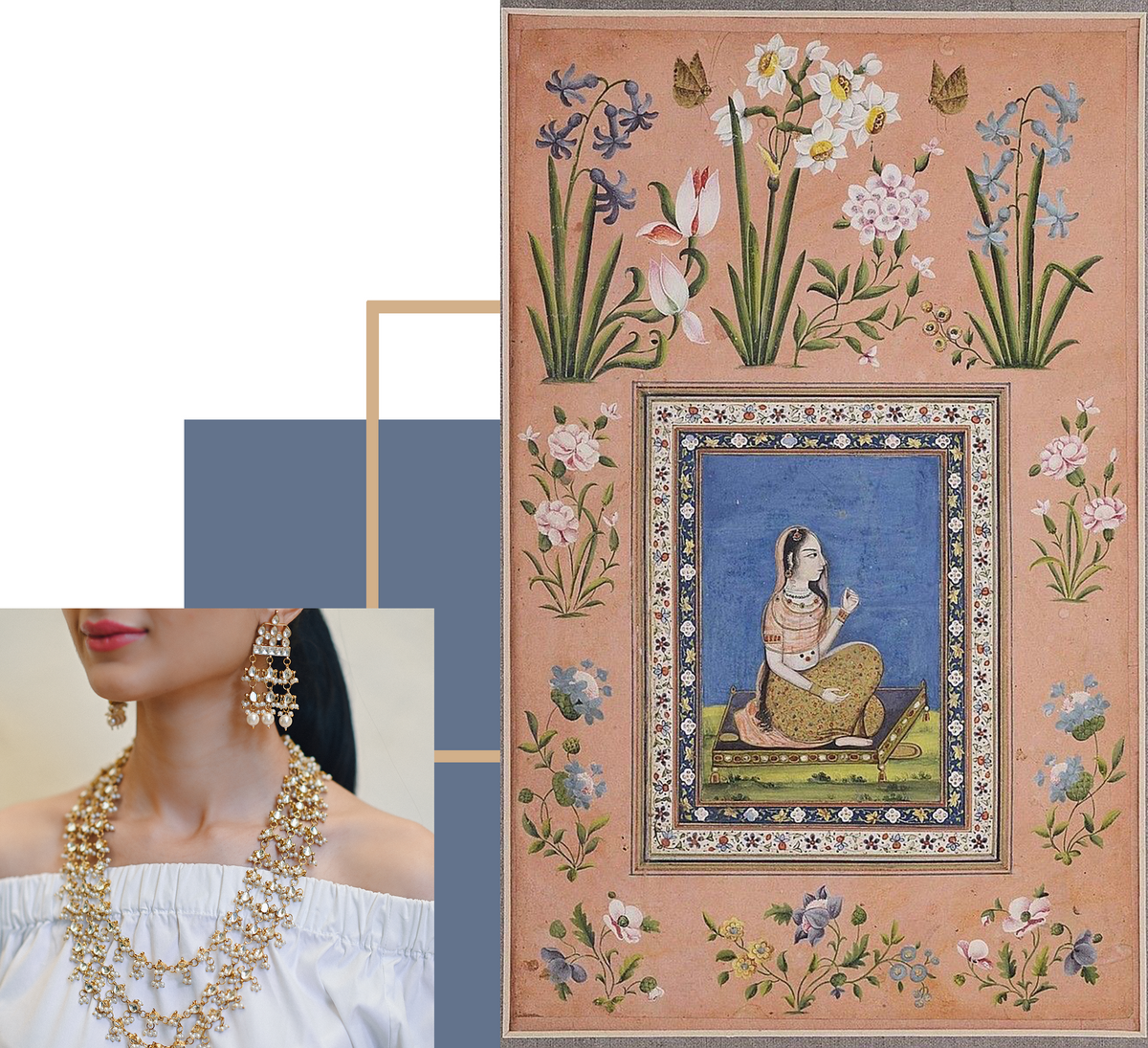 Showing items 1-14 of 14.